It's true! Buttons are popping off my kid's clothes, and my clothes, left and right. The darn buttons are piling up on the counter. I have yet to find the time to sew these buttons back on, but I have found time to write a guest post on "Life as a Stay-At-Home Mom." I'm the featured blogger for my good friend,
"Karen-At-Home"
,based in Cleveland, Ohio. Hop on over, learn a little more about me, and my thoughts of staying-at-home after I had my first child.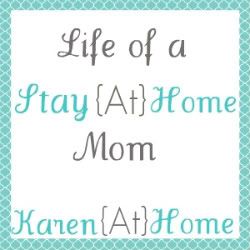 I don't have time to go through bags of old lingerie when I cleaned out my drawers recently to make room for a new dresser. I still need to decide if anything is worthy of keeping. Probably not or I would have already put them back in my drawers already. However, I did find time to create a brand new personal/blog Facebook-friend page called
"Leigh Hines Sight".
I still have the
"like" page
if you prefer that style of communication plus more privacy, but I am enjoying communicating with personal friends and new blog friends via the friend page in one place. My friend page will have more family photos and updates whereas the official blog Facebook page will tell you when I make new posts. Join both or one, but please not none!
I don't have time to fold three loads of laundry, but I can find the time to plan my meals for the week, and carefully finagle the meal planning so I can buy everything at Trader Joe's without going to another store this week. The entire trip cost $138 dollars, and 20 minutes of my time to unpack today.
All of the food in the bags and two coolers equals these meals:
Eggplant Parmesan with Capellini (Southern Living)
Baked Pasta with Spicy, Italian Sausage, Tomatoes, and Cheese (Cooking Light)
Plus lots of Breakfast goodies, fruits, and snacks for the kids.
I don't have time to write another blog post, but I can find the time to thank two wonderful bloggers who have awarded me with blogging awards during the past few months. Thank you goes to
"Life with Elizabeth"
for awarding me the Stylish Blogger award, and to
"Stranded in Cleveland"
for awarding my blog with the Versatile Blogger Award.  I want to thank you both for taking the time out of your schedules to read my blog. I have enjoyed getting to know these wonderful ladies through their daily writings. This is my second time receiving both of these awards, and I plan to put a link about on the blog showcasing the awards once I can find the time.
When receiving these awards, you are to pass the awards onto other bloggers, and then reveal seven fun things about yourself. I've already passed the award on to other bloggers in prior posts, but I can find the time to reveal seven things.
I may not always have the time or money to travel, but I can always find the time to daydream about trips and resorts. I thought it would be fun to share with you seven places that I would like to go at some point in my life in the U.S.A. since we just celebrated America's birthday yesterday.
1. Kiawah Island outside of Charleston, SC
2. Savannah, Georgia
4. Arizona (Tucson, Scottsdale, and Sedona)
5. Santa Fe, New Mexico
6. Hawaii
7. Amelia Island, Florida
Oh, why stop at seven! I want to visit the Old West and see a Ghost Town just like they did on the Brady Bunch!
I could go on and on about where I would like to visit, but I think that is enough time for today.
Until next time, I hope you continue to find the time to read the Hines-Sight Blog.