As Thanksgiving quickly approaches, you may be off to Grandma's house in the woods this year for a delicious meal, or maybe even to Aunt Sally's house at the beach or Uncle John's mansion in the mountains.
No matter where you are, it's a time to be with family, be thankful for your blessings, and if you are lucky, sit down to a scrumptious meal of which you prepared very little. Your homemade side dish, which you lovingly prepared, is probably your favorite. It will join about ten other side dishes on the table with the star, Tom Turkey.


Yes, bring on the side dishes! They are the delicious ensembles that complement the star attraction.
Have you ever really counted how many sides are on the Thanksgiving table? Typically, everyone has a favorite holiday side, and if you ever try to cut down on the Thanksgiving menu, then you will quickly realize how attached people are to their turkey-day sides.
People fight for their favorite side dishes with their life. Just try to remove the green bean casserole, and you'll see what I mean.






I'm hosting Thanksgiving at my home this year for a very small crowd. It will be just five adults and my two children. I declared that I want to cook a very simple meal with just a few sides because we don't have the oven space to handle an elaborate spread.


My husband, who seems to have strong opinions about Thanksgiving sides, agreed. He quickly named green bean casserole and homemade mac and cheese as the two sides we must tomorrow. He was done. That was our menu.
But I'm not sure the rest of us agree.
My mom, who doesn't really cook, has decided to tackle cornbread stuffing because, to her, not having stuffing would be like not having a turkey. You guessed it. We now need gravy because we all know that stuffing can be dry.
Since North Carolina is the leading producer of sweet potatoes, it would be a sin not to have sweet potato casserole on our menu. Nine hundred twenty-seven million pounds of the starchy vegetable were grown here last year. The southern, yummy goodness of sweet potatoes, butter, and marshmallows, blended together for a side dish that tastes like a dessert, cannot be beat. It makes me think of my dad. It was his signature dish.


But let's not forget the pumpkin pie, but half of my family prefers pecan pie. Got to have both.


And last night at dinner, mom said she would bring cranberry salad from the Lowe's food deli because it was so good when she dined with friends last year, they fought over it.
So as I made the grocery list for my simple, holiday meal, my son shouts, "Don't forget the deviled eggs!"




What? OK. Our meal just went from simple to complicated.

What will be on your table this year?

From my family to yours, I wish you a Happy Thanksgiving! Safe travels.

This post is linked with: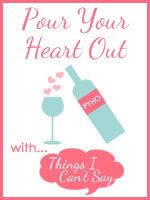 Tweet